1/2 year old...

It is so hard to believe that you've been with us for 6 months already.
I've scheduled your 9 and 12 month photo sessions with our amazing photographer, so it has made you growing up so much more real.

You are growing and changing so much every day, it is amazing!
You love to watch mommy, daddy, Brycen, and even the dog and mimic us so much.
With the introduction of foods, we've started our sign language, although we need to be more consistent with the signs. Hopefully you catch on like your brother did because it seriously is a life saver.
Unlike your big brother, you LOVE the bath. You recently started splashing around and now make the biggest mess in the bathroom - however the smiles and giggles are all worth it.
You chew on EVERYTHING - we have to apply cream to your fingers because they get so red and sore from the constant chewing. It feels like there is a tooth or 2 on the horizon - you are already handling teething better than your older bro!



Baby Stats




Sleep:

You sleep great for naps - the wake ups at night are OUT of control.




Daily Routine:

You are taking 2 naps a day, and bedtime is sometime between 8-9 pm.




F

eeding:

Still breastfeeding (YAY us!).

We also started introducing oatmeal, fruits and veggies.

You absolutely LOVE food (no surprise there)


Weight:

birth - 7 lbs

3 weeks - 7 lbs 12 oz

1 month - 10 lbs 5 oz

2 months - 11 lbs 15 oz

3 months - 13 lbs (at home estimate)

4 months - 15 lbs 2 oz

5 months - 17 lbs (at home estimate - hoping I am WAY off on this one)

6 months - 18 lbs 3 oz




Length:

birth - 20 inches

2 weeks - 20.5 inches

1 month - 20.5 inches

2 months - 22 inches

3 months - 23 inches (at home estimate)

4 months - 24.4 inches

5 months - didn't measure

6 months - 25.7 inches




Diaper Size:

we are in cloth at home and daycare except for bedtime.

At bed, you are in size 3 overnight disposables.




Clothing Size:

6-9 month clothing, 9 month pj's




Hair Color:

birth - Dark brown and LOTS of it

1 month - still dark brown and starting to thin a bit

2 months - thinned out a lot, still pretty dark though

3 months - still brown with a few thin spots.

4 months - brown and starting to grow in some spots

5 months - brown... slowly growing




Eye Color:

birth - dark blue-grey

1 month - dark blue-grey

2 months - very blue

3 months - blue (fingers crossed they stay this way!)

4 months - crystal blue - SO beautiful!

5 months - still blue, but with a pretty green ring around the center.

6 months - blue/green (dr doesn't think there is any chance they will change to brown - green perhaps though!)




Favorite toy/entertainment:

Story time puppy and anything you can get into your mouth




Nicknames:

Kenz, Kenzie, Kenzie bear, Chunkeroo




Funniest Moment:

Watching your facial expressions while eating new foods.




Favorite Moment:

Watching you interact with your brother. I put you on the couch with him one morning, and you were both smiling from ear to ear. He loves you so much, and you absolutely LOVE watching him.




Milestones:

Tripod sitting

Rolling

Solids foods




Firsts:

First road trip

First Christmas and New Years

First Solid foods




6 month photos coming soon!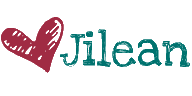 ps. I suck as a blogger lately :( This post has been ready to go sans pictures for a few months now. I PROMISE to get better and caught up!