Since the news is out, I wanted to document the same journey with Baby #2 as I did with Brycen... so here's what we've been up to the past few weeks:




Written 12/6/12: 5 weeks 1 day

(according to my last period)
Can't believe I'm pregnant again!
I woke up this morning, 8 days late, and testing negative.
I decided last week that I would test until either my period showed up, or I got a positive test.
So I took my obligatory pregnancy test, thinking that once again, it would be negative.
However, staring back at me was this:
To say that I was am in complete shock is the understatement of the century!
We have been trying since August (September according to Hubby), however it just wasn't happening like it did with Brycen. I had chalked this cycle up as a loss and was getting ready to make an appointment with my doctor.
I didn't want to announce it to the hubs just yet, but I just couldn't contain my excitement - so much for my grand idea of a cute shirt for Brycen and waiting to see how long it took Brian to figure it out.
Oh well - we are BOTH very excited. AND, I got Brycen to say baby this morning :)
I'm so ready for this journey again.

According to countdownmypregnancy.com, Baby #2 is the size of a lentil:
Size: 0.25 inches (6.3 mm)
Weight: less than 1 gram
Written 12/12/12 - 6 weeks
I'm feeling pretty good - no really pregnancy symptoms, except I'm definitely aware of the last time I ate and I'm EXHAUSTED. I'm not sure if it's more from being pregnant, or chasing a toddler around. Either way, my new bed time is hours earlier than it was a month ago!
I've started talking about baby every day with Brycen, and while I know he doesn't understand WHAT it means now, I'm hoping the extra work will help make things easier later on.
When asked where baby is, Brycen will pull up my shirt and poke my belly button.
So stinking cute!
On the bedroom/nursery front, I think we've decided to transition Brycen's furniture into the new baby's room, and upgrade him to a big boy bed and dresser. Our guest room is a bigger room and has a much bigger closet. I'm contemplating moving Brycen into that room as he has a lot of toys and very little storage in his current room. Brian doesn't like this idea... and it's not like we're planning on being in this house for more than a couple more years. Decisions, decisions!
According to countdownmypregnancy.com, Baby #2 is the size of a blueberry:
Size: 0.5 inches (1.3 cm)
Weight: less than 1 gram
Written 12/19/12 - 7 weeks
Still feeling pretty good....
except for the overwhelming and debilitating EXHAUSTION!
It is absolutely terrible and it's amazing that I'm even functioning enough to write this recap.
Hopefully the 2nd trimester (which cannot come soon enough) will bring back SOME of my energy. I feel bad for Brycen and Brian as I'm just too tired to do ANYTHING.
Less than a week until our dr appt - I cannot wait to see the little bean on ultrasound.
According to countdownmypregnancy.com, Baby #2 is the size of a raspberry:
Size: 0.63 inches (1.6 cm)
Weight: 0.04 ounce (1 gram)
Written 12/24/12 - 7 weeks 5 days

First doctor appointment AND ultrasound!
Baby C measured right on track.
My official due date is 8/7/13
Written 12/26/12 - 8 weeks
We announced to immediate family on Christmas Eve and to say that everyone was excited, is an understatement!
Our Christmas cards finally went out in the mail so we'll announce publicly once they are all received.
My jeans are definitely feeling a little snug - I am so bloated this time around!
According to countdownmypregnancy.com, Baby #2 is the size of a green grape:
Size: 0.9 inches (2.3 cm)
Weight: 0.07 ounce (2 grams)
Holy nausea this past week - combined with sinus crap and a pukey toddler, and it made for an interesting week.
I've been having a lot of pink vibes - including a dream of a daughter.
Fingers crossed we get our pink
(NOT that I'd be at all upset over another boy, but our families are MORE than ready for a girl!)
I've also got this horrible rash covering my stomach and both arms.. it appeared on my arms around 2-3 weeks ago, but my stomach since Christmas - and it itches TERRIBLY!
Most pregnancy induced rashes (from my research) do not appear until the 3rd trimester. It would be my luck that I'd experience things COMPLETELY opposite of my previous pregnancy. Oh well - it'll ALL be worth it in the end... right?
I'm also starting to "show" a little...
while I know that it is mostly bloat at this point, it's protruding a bit faster this time around!
According to countdownmypregnancy.com, Baby #2 is the size of a kumquat:
Size: 1.22 inches (3.1 cm)
Weight: 0.14 ounce (4 grams)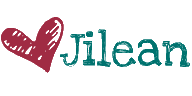 Upcoming Posts:
Christmas

Brycen's 17 month post